Hosted by Syndicat National des Duvets et Plumes, the 61st plenary meeting of International Down and Feather Bureau (IDFB), which attracted more than 280 attendees coming from 22 countries and regions, was convened successfully from June 7th to 9th in Marseille, France. Organized by China Feather and Down Industrial Association (CFDIA), China Down Industry Delegation which had 116 delegates participated in this meeting. The total number of Chinese delegates was once again reached the highest record among recent years.
2015 IDFB plenary meeting was composed of 5 main parts: Presidential Board Meeting, Technical Commission Meeting, Public Relationship Meeting, Supervision Board Meeting and Plenary Meeting (Public Part).
Presidential Board (PB) Meeting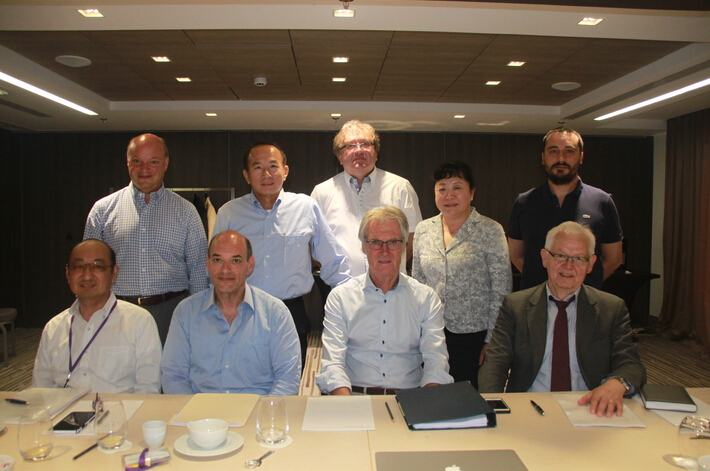 PB has always been the core leadership for IDFB. On behalf of China, Madam Yao Xiaoman, the chairwoman of CFDIA, attended this meeting.
In recent years, large amount of outdoor brands took advantage of different publicity taunts and traceability systems in order to promote their own interests; on the other hand what they have done caused great harm to the image of down industry. Whether IDFB should take more to actions and protect industry interest became the topic issue. Chairwoman Yao Xiaoman pointed out that "As the global industry organization, IDFB is responsible to act more actively and spread the real truth to customers and media. We should let the public realize the real facts and ask the media to make objective reporting.Only in this waycan we protect the industry interest well."
Eventually, PB members reached the agreement after discussion: IDFB would carry out more works and actively protect down industry interest. The real fact of down industry would also be conveyed to customers through official website and other media. More importantly, IDFB would unhesitatingly respond when untruthful report was given by the press.
TechnicalCommittee (TC) Meeting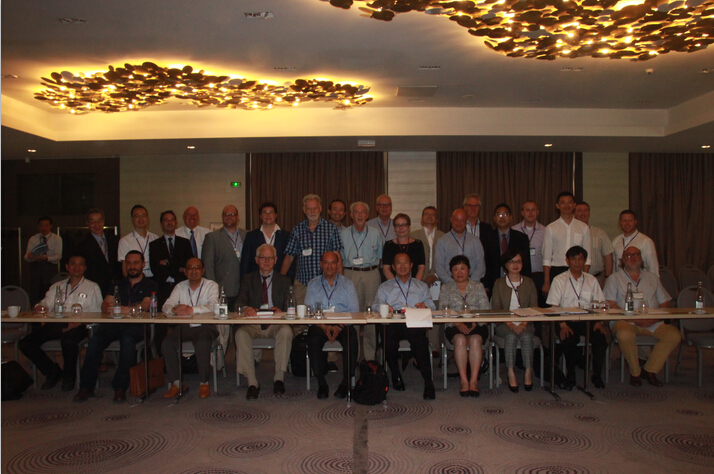 For years, TC has devoted to standard promotion, revision and popularization.
At the beginning, the 2014 Round Robin test result and the inspection report of 2014 IDFB certified labs was announced.After analyzed the problems in robin test, Experts from International Down and Feather Laboratory (IDFL) also gave the amendment proposal for IDFB testing regulations. During the presentation "New Test Method with the Song Turbidity Meter", Song Baoguo, the director of the Feather and Down Testing Lab of Zhejiang CIQ, introduced his turbidity meter and the new turbidity testing method in detail.
Reports by national and regional association were significant parts during this meeting. Representatives from China, Europe, Japan, Korea and Taiwan region gave their speeches respectively. Among them, Jiang Yulong, the vice general secretary of CFDIA, introduced the main revisions for China Down Bedding Standards (QB Series Standards), and summarized revision intention of Feather and Down Testing Method Standard (GB/T 10288) and Feather and Down Product Standard (GB/T 17685). The ultimate goal for CFDIA was to unify China down standards completely and integrate with global main standards. TC fully agreed and appreciated CFDIA's work and leadership during standard revision.
Public Relationship Committee (PRC) Meeting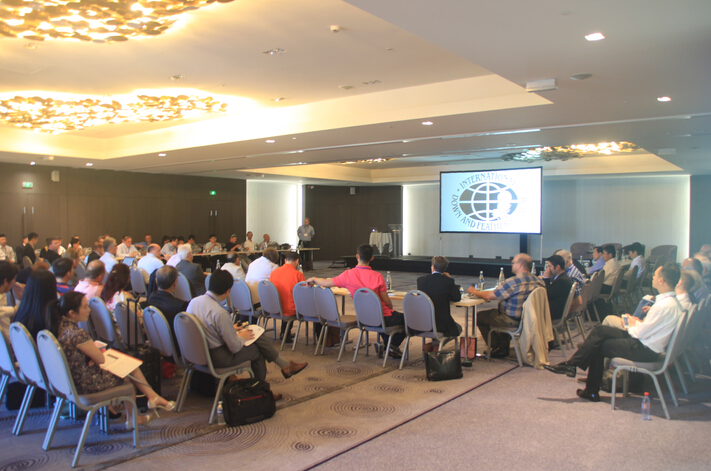 PRC has committed itself to promote the global influence of IDFB and protect the sustained and harmonious development of down industry.
The meeting started with membership affair. Jiang Yulong from CFDIA, became the only one new member of Public Relationship Commission. Led by CFDIA, the new Chinese version IDFB website would take effect in a short time. And it would be the first time for IDFB website to provide bilingual web page since its foundation.
The key issue discussed was how to react the negative campaigning and untruthful report from outer media. Commissioned by Madam Yao Xiaoman, Jiang Yulong shared CFDIA's work with all members: On February 2nd, 2015, CFDIA were informed by its members that, an article titled "Does Your Down Puffy Have a Brutal Backstory? -- New animal-welfare standards for down insulation aim to clean up a grisly business." was published on the website of Outside magazine on January 12th, 2015 and on the February edition of Outside magazine. Madam Yao Xiaoman,the Chairwoman of CFDIA, several times sent protest letters to Outside Magazine and pointed out all irresponsible information presented in the article meanwhile stated the real facts of down industry. Eventually, on April 3rd, Outside Magazine amended its online article and promised to publish the real facts from Madam Yao Xiaoman in June edition. Right now, the real facts has been published. After this, Chairwoman Yao Xiaoman together with CFDIA proved that: China down industry has responsibility, ability and confidence to defend the dignity and profit of down industry. Madam Yao's determination and excellent work impressed every attendee deeply.
Supervision Board (SVB) Meeting
As the top power structure of IDFB, the vote result of SVB represented the final decision of IDFB.
After vote, SVB agreed the proposal of establishing quick response working group suggested by PRC in order to respond to the negative campaigning or report without delay. For budget issue, with the increased influence of IDFB, more and more attendees have come to join the plenary meeting. Therefore, SVB decided to raise the conference fee in order to maintain reasonable balance between revenue and expenditure.
What's more, 2016 plenary meeting will be held in Sapporo (Japan). And the proposal of 2017 Miami (USA) plenary meeting was also accepted.
Plenary Meeting(Public Part)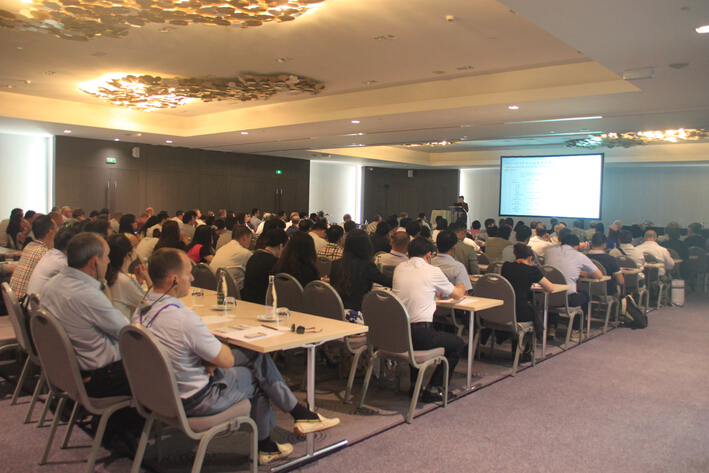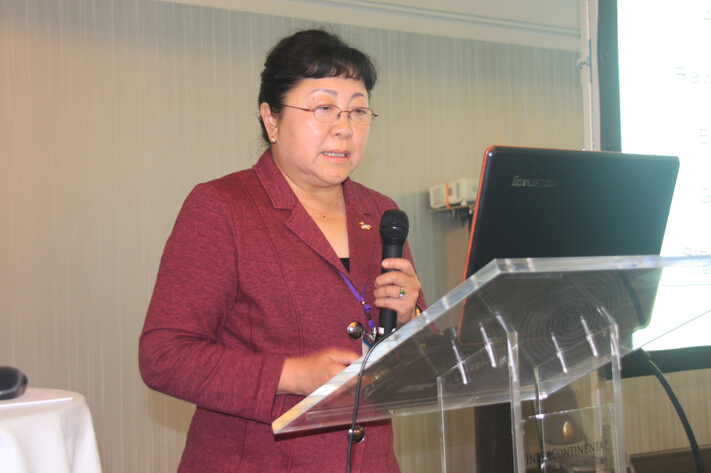 Plenary meeting was a great opportunity for all members and guests of IDFB to communicate and exchange market information. Meanwhile, Industry experts who came from down trade nations and regions would present their market reports.
2015 IDFB Plenary Meeting included:
China Feather and Down Market Report, represented by Madam Yao Xiaoman, the Chairwoman of CFDIA
Taiwan Region Feather and Down Market Report, represented by Mrs. Sandy Huang, the Secretary General of Taiwan Feather Exporters' Association.
Japan Feather and Down Market Report, represented by Mr. Masao Yamamoto, the Senior Managing Director of Japan Down Products Corporative Association.
America Feather and Down Market Report, represented by Mr. David Sweet, the President of America Down and Feather Council.
Europe Feather and Down Market Report, represented by Ms. Juliane Hedderich, the Secretary General of European Down and Feather Association.
In China report, Chairwoman Yao Xiaoman analyzed both internal and external situation meanwhile made detailed introduction of China export with main trading countries and regions (Europe, America, Japan and Taiwan region). She also analyzed domestic feather and down market from two perspectives: raw material and final product. After that, CFDIA's work, (including hold training courses, unify china feather and down standard,eliminate trade barriers,fight against fake and defective products,and establish traceability system.) were also introduced to all attendees. China feather and down market report received high appreciation from the participants.
With the success closure of plenary meeting, 2015 IDFB meeting also came to the end. All attendees received a lot during this meeting. With more and more Chinese entrepreneurs and industry experts appeared in international event, China would continuously consolidate and benefit its international standing and power. There was no doubt that,China would achieve its goal of becoming a powerful country with great down industry in the near future.