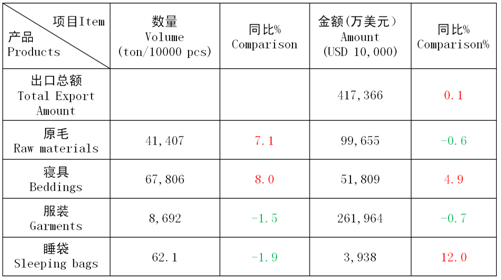 the overview of 2014 China feather and down industry export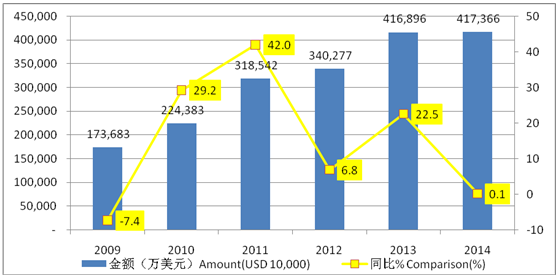 the trend chart of China feather and down industry export in recent 6 years
The 2014 statistic of China feather and down industry export has been released recently, data resourced from General Administration of Customers of the People's Republic of China.It is very clear to see from the table above that the total export amount in 2014 was USD 4,173,660,000. But the year-on-year growth was only 0.1 %, which was the lowest growth among latest 5 years. Compared with 2013, both export volume of raw material and bedding received positive promotion in 2014. On the other hand, negative growth was taken by garments and sleeping bags. Export amount of bedding still kept increasing in 2014.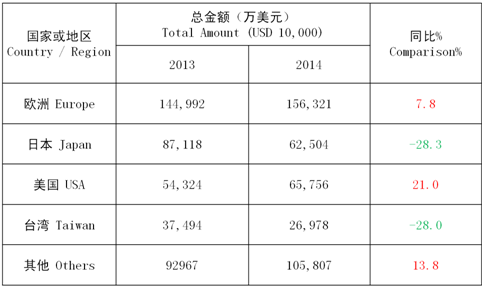 2014 main export countries / regions for China feather and down industry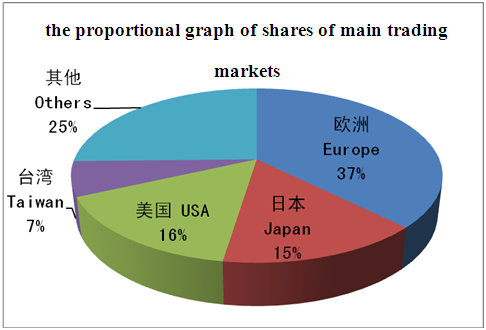 From the upmentioned graph shows the main export countries and regions for China feather and down industry in 2014. European and American market were enlarged in last year, their year-on-year growth were 7.8% and 21.0% respectively. And European market was still the biggest buyer for export products. China export suffered decline in Taiwan and Japanese market. Whereas, American and Japanese market almost enjoyed same market share in 2014. Taiwan market unexpectedly received decline not only in total amount but also in market share.