The annual IDFB Frankfurt meetings were held in Hotel Hessischer Hof on 13th Jan. 2015. The meetings lasted for one day and included 3 parts: Meeting of the Technical Commission (TC), Meeting of Public Relation Committee (PRC), Meeting of the Presidential Board (PB). After the meetings, there was a reception for all the colleagues to communicate.
In the TC meeting, the minutes of the meeting in San Francisco were approved by every member. TC president noted the results and consequences of Round Robin Test 2014. 29 labs passed the test and got the certification but 3 labs were expulsed due to the failure of passing the test,and 3 other labs are going to perform the second test.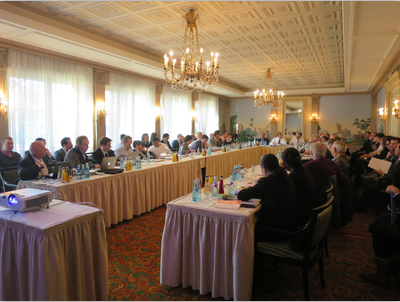 Meeting of the Technical Commission

In the PRC meeting, the work group mainly introduced the infographic, a downloadable document on the website, which told customers the advantages of using feather and down.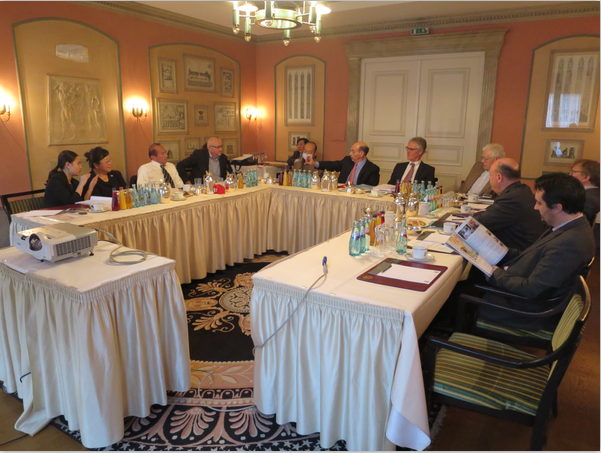 Meeting of the Presidential Board

In the PB meeting, members approved the minutes of San Francisco meeting and discussed some organizational matters like position of IDFB to enlarged testing, charge of contribution for retests. The vice president of IDFB Mr. J.Habertag presented the progress of the Feather Book. Furthermore, the IDFB president, Mr. Stephen Palmer proposed to write the history of IDFB. All the PB members agreed and believed it would be meaningful for the world's down and feather industry.

The next Plenary IDFB Meeting will be held in Marseille in June this year.